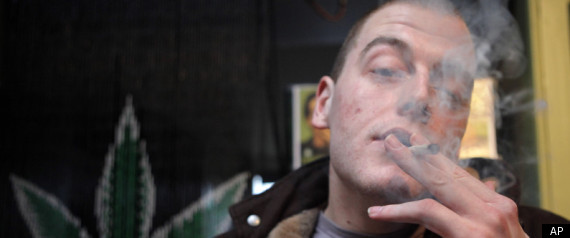 After several legal victories in recent months regarding
medical marijuana
, advocates in
Colorado
are now turning their focus to bigger things: The full legalization of marijuana in the state.
Full legalization was voted down in Colorado in 2006 and in
California
last year, but marijuana activists are gathering steam for a new push in 2012.
"We're going to have a great legalization debate in 2012," said
Laura Kriho of the Cannabis Therapy Institute, one of the driving forces behind the legalization effort.
Organizers will have to collect 86,000 signatures to get the question on the ballot in 2012, a threshold that is very low compared to other states. Kriho says she expects to make it on the ballot easily.
Marijuana advocates and activists have scored more than one legal victory in recent weeks, killing an effort to set driving-impairment limits for MMJ paitents and another to ban edible marijuana products.
Medical marijuana lobbyists and patients have also packed the halls of the Capitol building recently, winning over lawmakers who had planned to crack down on the medical marijuana industry.
"We've had medical marijuana out there now for more than 10 years without any of the terrible things they said were going to happen. We haven't seen an increase in accidents, in visits to emergency rooms, in crime—we haven't seen increases in anything bad," Kriho told the Denver Post in a recent interview.
As soon as state officials approve the language of the proposed 2012 ballot measure, activists will be able to start the signature collection process.
"With each passing legislative session, we're seeing marijuana and the marijuana distribution system further entrenched and accepted in the state," said Brian Vicente, head of Sensible Colorado.