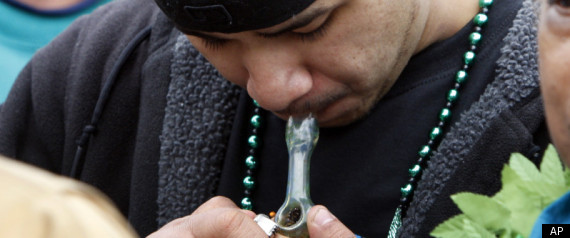 HuffPost Denver
is reporting that
Colorado
marijuana
advocacy groups
Marijuana Policy Project
, The
Drug Policy Alliance
,
SAFER
and Sensible Colorado have all joined forces to develop and submit eight different versions of a ballot initiate to fully legalize marijuana in the state.
There are eight different versions of the initiative so that the state review board will have options and be able to choose the initiative with the proper language, but all of them will accomplish roughly the same goal: Making marijuana fully legal for consumption by all Colorado residents 21 years of age and older and allowing them to grow up to six plants. Every version of the initiative would make it illegal to sell home-grown marijuana and would prohibit public use.
The initiatives also mention a 15 percent tax on all sales of marijuana which advocates estimate could raise $35 million a year in state revenue.
Some have called Colorado the next big battleground for pot legalization after
Proposition 19
failed to pass in
California
last year.
I want to wish all my fellow marijuana advocates in Colorado good luck on their efforts in 2012. This could open the floodgates for the rest of the country to follow suit. We'll be watching closely.