Rockstar Games
announced yesterday that a new downloadable add-on to the game 'L.A. Noir' called 'Reefer Madness' will be released this July.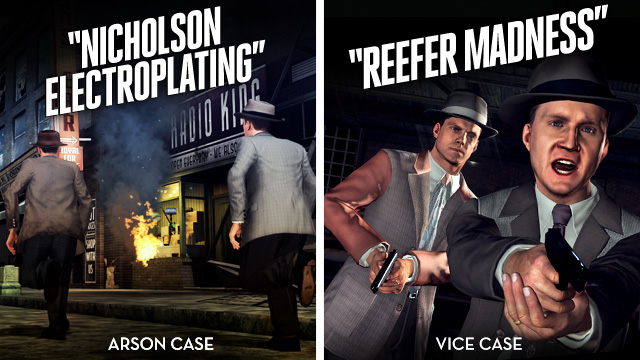 So far the company hasn't released any details on the content of the new case, other than it's release date, July 12, and a teaser photo.
Crafted by Australian videogame-makers Team Bondi and released by
Grand Theft Auto
-creators Rockstar Games,
L.A. Noire
puts players in the gumshoes of
Los Angeles
detective Cole Phelps, circa 1947. Solve crimes without too much collateral damage and Phelps works his way up from the Patrol desk to Traffic to Homicide, Vice, and Arson.
Starting today you'll be able to purchase the L.A. Noire Rockstar Pass, a new way to pre-order and purchase DLC that gives players access to all of the upcoming downloadable content for L.A. Noire, available for a limited-time discounted price of just $9.99 on
PlayStation Network
and 800 Microsoft Points on
Xbox LIVE
.
The title 'Reefer Madness' is take from a
1936 propaganda film
that espoused the dangers of marijuana.